UFERFRAUEN – LESBIAN LIFE AND LOVE IN THE GDR
a feature documentary by Barbara Wallbraun
Six very different women talk about their lives and loves in real socialism.
A balancing act between cold waters and dry land.
Six lives, before and after the Fall of the Berlin Wall.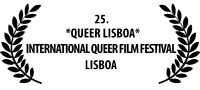 "Uferfrauen – Lesbian Life and Love in the GDR" tells the life stories of six lesbian women in the GDR – in the big city as well as in rural areas – and how they lived and loved in same-sex relationships. These six very different biographies are representative of untold lesbian history, ranging from intimate love stories to accounts of state repression. Shaped by socialism, how did these mothers, workers and warriors, often "invisible" lesbians, live? The film illustrates a not yet publicly discussed topic, thus exploring an intriguing aspect of German history.
"Uferfrauen – Lesbian Life and Love in the GDR" is not a film only for the LGBT scene but rather appeals to a wide audience. This documentary by Barbara Wallbraun shows that, despite their differences, the six portrayed women were all driven by an existential human need: the quest for personal happiness (in love).
Beyond that Barbara Wallbraun wants to explore what it was like to grow up under socialism and its repercussions on the present-day life. This is intertwined with a cinematic portrayal of women's role in the socialist system, giving the chance to debunk the image of emancipation which the GDR government promoted.
The film's title "Uferfrauen – Lesbian Life and Love in the GDR" is metaphoric and conveys the women's omnipresent feelings of the outsider's loneliness, of homosexuality as a societal taboo and of coerced conformity in a repressive regime – a life on society's (private) margins, always torn between taking the plunge into cold water or staying on the dry, safe shore.
PRESS COMMENTS
"Uferfrauen – a film that seeks to encourage people to stand up for themselves and an equal, free life."
(NDR Culture Journal)
"Uferfrauen lets lesbian women have their say who in the GDR not only had to endure conflicts with their families, but also came into conflict with the SED and the Stasi.
(Hamburger Morgenpost)
"In interviews with six protagonists, Barbara Wallbraun draws a varied, touching, often shocking picture of lesbian love in the GDR."
(Kreuzer Leipzig)
"With its sometimes sad, sometimes exhilarating stories, this haunting documentary is an important testimony to the everyday life of the GDR and shows the role of lesbians and gays in the 1989 resistance movement.
(Intl. Queer Fim Festival Hamburg)
CREW
| | |
| --- | --- |
| Director | Barbara Wallbraun |
| Directors of Photography | Anne Misselwitz, Julia Hönemann |
| Editor | Jana Teuchert |
| Animation | Gitte Hellwig & Lisa Neubauer |
| Music | Martin Kohlstedt, www.martinkohlstedt.com |
| Sound Recording | Christian Carl, Christian Schunke |
| Sound Design & Mixing | Florian Marquardt, www.klangfee.de |
| Color Grading | Kay Dombrowsky, www.trickkiste.film |
| Research | Claudia Max |
| Producer | Thomas Jeschner |
PRODUCTION & TECHNICAL DETAILS
| | |
| --- | --- |
| Filming Location | Germany |
| Production Period | 2018-2019 |
| Run Time | 115 min |
| Picture Format | 16:9 |
| Sound Format | 5.1 Digital |
| Oringial Language | German |
| Subtitles | english |
PRODUCTION NOTES
developed in cooperation with
TP2 Talentpool, www.tp2-talentpool.de

funded by
Mitteldeutsche Medienförderung, www.mdm-online.de
Kulturstiftung des Freistaates Sachsen, www.kdfs.de
Kulturelle Filmförderung des Freistaats Thüringen, www.staatskanzlei-thueringen.de/…
Magnus Hirschfeld Stiftung, www.mh-stiftung.de
produced by
Sunday Filmproduktion
coproduced by
ZDF – Das kleine Fernsehspiel, www.zdf.de/filme/das-kleine-fernsehspiel
German Cinema Distribution
Déjà-vu Filmverleih, www.dejavu-film.de
MORE INFOS