SUMMER SOLSTICE
a feature drama by Michał Rogalski
a German-Polish Co-Production 2015
World Premiere: September 2, 2015 – World Competition at the Montreal Film Festival
German Cinema Release: October 22, 2015
Guido is a German soldier and Romek is a Polish railway worker.
They are both 17, in love with jazz and the same pretty girl.
But it's 1943 somewhere in Nazi-occupied Poland,
and their lives are bound to change soon.
Poland, 1943. When love, friendship, and fate connect a simple Polish country boy, the daughter of a local farmer, a young German soldier, and a Jewish girl from Warsaw. Guido, Romek, Franka and Bunia, all come across something that both threatens and provides an escape from their harsh reality: love. The ill-fated and unlikely connection of these four, in the context of a horrific war, leads to a series of tragedies. Will they be able to hold on to their dreams while facing the horrors of their time and the uncertainty of their future?
CAST
| | |
| --- | --- |
| GUIDO | Jonas Nay |
| ROMEK | Filip Piotrowicz |
| FRANKA | Urszula Bogucka |
| BUNIA | Maria Semotiuk |
| ODI | Gerdy Zint |
| OBERLEUTNANT | Steffen "Shorty" Scheumann |
| FELDWEBEL | Andre M. Hennicke |
| LEON | Bartłomiej Topa |
| ROMEK'S MOTHER | Agnieszka Krukówna |
| KARPIUK | Juliusz Krzysztof Warunek |
| KARWAN | Krzysztof Czeczot |
| GRUBER | Jürgen Hoppmann |
| BUNIA'S BROTHER | Bartłomiej Kotshedoff |
| URBANIAK | Damian Ul |
MICHAł ROGALSKI – DIRECTOR'S STATEMENT
When looking through some old family photographs, I happened to find a series of photos of my grandparents and my young father with their friends. They seemed happy and carefree that day at the riverbed. The photographs were taken in 1943.

These photos made me realize that today we tend to look at the reality of life during World War II in a simplistic and stereotypical manner. The horrors of that war tend to overshadow thefact that, even then, people attempted to lead normal lives full of youthful joy, love, and fun. All this while behind the proverbial corner, monstrous crimes were being committed on a daily basis.

Some claim that all that has to be said about those times was already said. Maybe they are right. However, I think that the most horrific conflict in mankind's history revealed the true nature of man – the courage to help another human being despite everything and everyone. That is why the stakes of that time will always be universal. Much like the Bible, those times expose a multitude of archetypes of human behavior.

In one of his stories, Heinrich Böll wrote about a young German soldier, who happened to spend the night with a Hungarian girl: "What are you thinkingabout?" she asked. The question was a carefully marked shot and hit ist target and broke a damn in me. Before I could look into her eyes in the light of the lit match, I found myself answering, "I'm wondering about who will be in this room in seventy years. The person lying in this spot and what they will know of you or of me. They'll know nothing about us. They'll just know there was a war". And here we are; almost seventy years after World War II. We want to wonder who those people were, that boy and that girl, and what they felt. It's not enough to simply think that once "there was a war".
MICHAł ROGALSKI – DIRECTOR'S BIO
Michał Rogalski is a graduate of the School of Journalism and Political Science at Warsaw University, Film and TV Direction Department at the Polish National Film School in Lodz, and European training programme, EKRAN, organized by the Wajda Studio. He debuted in 2009 with the feature film, "The Last Action", starring Jan Machulski,
Barbara Krafftówna, Marian Kociniak, Alina Janowska, and Antoni Pawlicki. He directed numerous episodes of "Time of Honor" (Seasons 3 and 4, TVP2), and "Recipe for Life" (TVN). "Summer Solstice", his second feature film, will have its international premiere at the World Film Festival in Montreal.
PRODUCTION & TECHNICAL DETAILS
| | |
| --- | --- |
| Countries of Origin | Germany, Poland |
| Original Languages | German, Polish, Russian |
| Subtitles | German, Polish, English, Turkish, Hungarian, Russian |
| Run Time | 100 min |
| Aspect Ratio | Cinemascope, 1:2,35 |
| Sound Format | 5.1 Dolby Digital |
INTERNATIONAL FILM TITLES
| | |
| --- | --- |
| German | Unser letzter Sommer |
| Polish | Letnie przesilenie |
| Russian | Летнее солнцестояние |
| Turkish | Son Yazimiz |
| Hungarian | Napforduló |
THE MAKING OF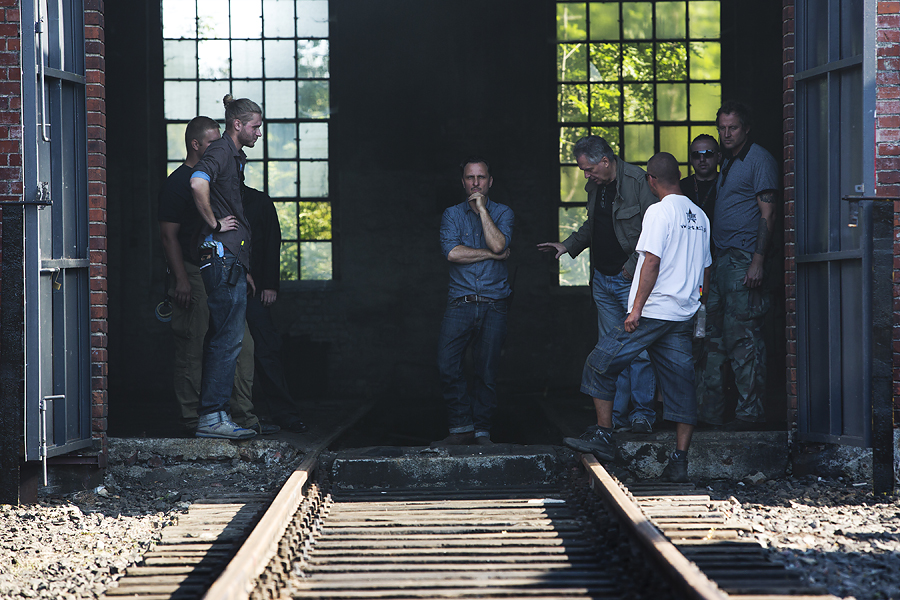 CREW
WRITTEN & DIRECTED BY
Michał Rogalski
DIRECTOR OF PHOTOGRAPHY
Jerzy Zieliński, PSC, ASC
ART DIRECTION
Janusz Sosnowski
SET DESIGN
Wiesława Chojkowska
COSTUMES

Anna Englert
Magdalena Rutkiewicz-Luterek
MAKE-UP

Monika Kaleta
Dorothea Wiedermann
CASTING
Marta Kownacka
MUSIC
Alexander Hacke
SOUND ENGINEER
Martin Witte
SOUND DESIGN
Paul Rischer
EDITED BY

Milenia Fiedler, PSM
Joanna Brühl
PRODUCED BY



Maciej Strzembosz
Ewa Borguńska
René Frotscher
Eva-Marie Martens
EXECUTIVE PRODUCERS



Maria Gołoś
Alexander Martens
Thomas Jeschner
Hans Kölling
CO-PRODUCERS
Poland: TVP S.A., WFDiF, Odra-Film, Studio Produkcyjne ORKA
Germany: Mafilm, RBB – Rundfunk Berlin-Brandenburg, Synchron- und Tonstudio Leipzig
CO-FINANCING
Polish Film Institute, Mitteldeutsche Medienförderung (MDM), Medienboard Berlin-Brandenburg (MBB), DeutscherFilmförderfonds (DFFF), Filmförderungsanstalt (FFA)